Where are the top 5 East Coast cities to build in 2023? The answer to this question is not an easy one because multiple things need to be considered. What is the average person looking for? The job market, commute to work, affordability, and quality of life are just a few contributing factors. Not surprisingly, the best places to live along the Atlantic Coast run the gamut from big cities to sleepy beach towns.
Counting down from #5 to #1, here are the most popular places to build on the East Coast this year:
5.  Jacksonville, Florida
4.  Melbourne, Florida
3.  Washington, D.C.
2.  Boston, Massachusetts
1.  Portland, Maine
Jacksonville, FL
Jacksonville is a hotbed of new home construction in Florida because it offers a unique opportunity for builders and aspiring homeowners alike.  Builders enjoy working throughout the year without slowing down in the winter months thanks to the sunny weather. There's also tons of growth opportunity for average families with "middle housing" right now. Jacksonville has everything from luxury gated communities to inexpensive public housing apartments, but there's a shortage of things like single-family homes and duplexes. These types of homes are in high demand and provide average citizens with reasonably priced housing.
Melbourne, FL
Melbourne, Florida is the opposite of Jacksonville in many ways. Jacksonville is a large city with all the hustle and bustle to match. Melbourne is a beautiful seaside city with a more laid-back, upscale beach feel. Its suburbs include Melbourne Beach, Indialantic, Indian Harbor Beach, and Satellite Beach, all which offer a similar atmosphere. Dining and entertainment are booming here and there are many opportunities to enjoy splendid nights on the town. New construction in the Melbourne area focuses on mid-range single-family homes with a beachy Floridian vibe.
Washington, D.C.
A surprise in the #3 slot as Washington, D.C., our nation's capital, makes the list. Construction in this diverse area ranges from upscale single-family homes to multi-family apartment buildings. And no wonder, what with the unique community here. Newly elected politicians always look for homes in good school districts for their families. Mid-level government employees want the same, but usually have tighter budgets. Finally, service personnel and young professionals may not be ready for their own homes, but they definitely buy into condos and apartments.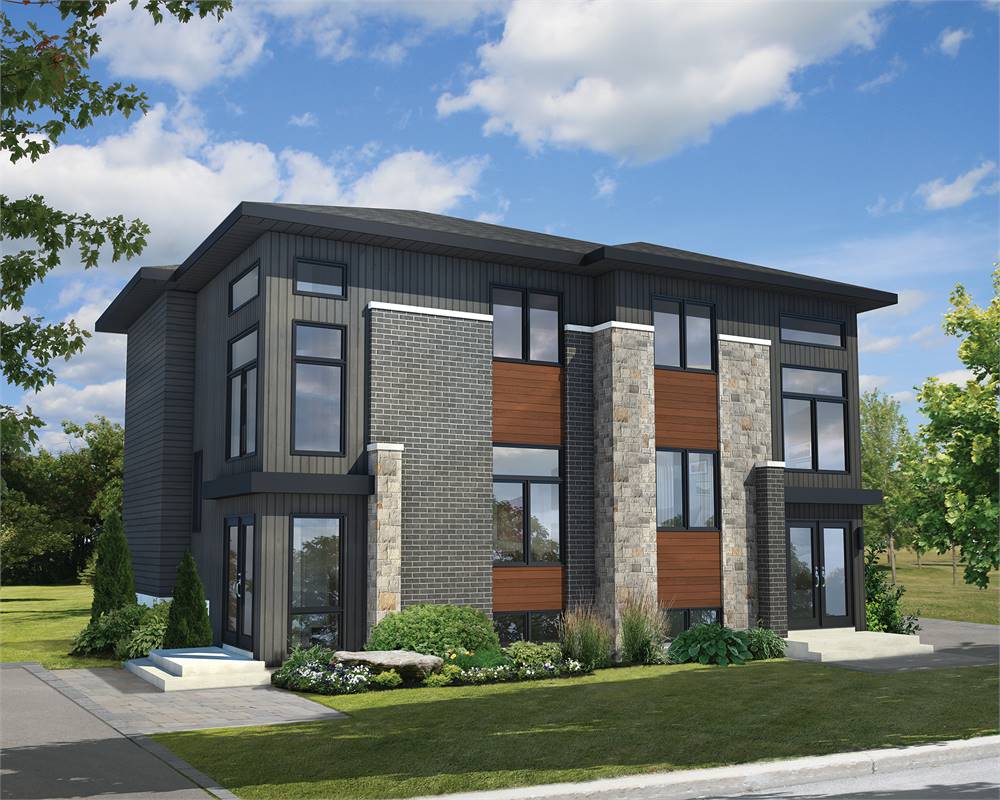 Boston, MA
The #2 slot goes to Boston, Massachusetts. A vibrant and exciting urban area, Boston is known as a city that feels like a large town. Although there isn't much space in the city proper, its suburbs still offer plenty of lots. Building a home in the Boston area is pricey, but you'll find opportunities around most of the commuter rail lines. Look for mid-range, single-family homes with Cape Cod or colonial style for the suburbs. Still have your heart set on the city? You might be surprised by how modern many new residences are!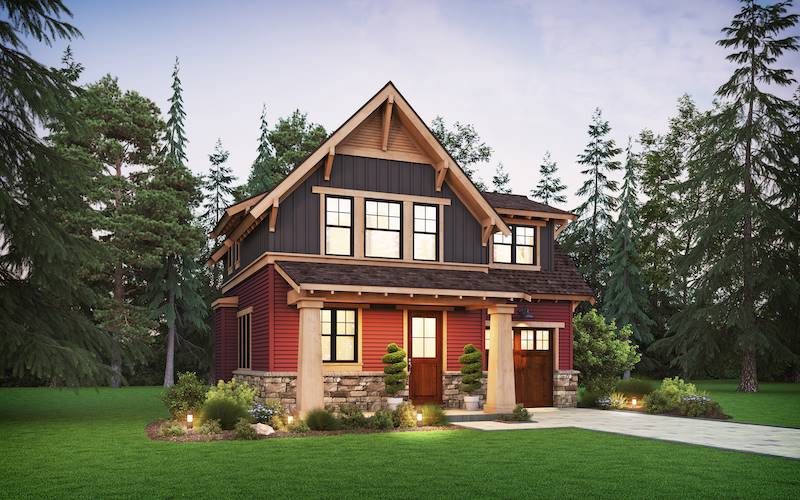 Portland, ME
The winner of the top 5 places on the East Coast to build is Portland, Maine. This beautiful seaside city evokes images of picturesque water views with sailboats. Looking in toward land, you'll find tons of 19th century charm. Consider a beach or cottage-style home if you have a water view. In the interior of the city, you'll find brownstones and multi-family homes. The suburbs have plenty of room to grow and feature all sorts of traditional home styles. Whatever sort of living experience you want, you can make it in Portland!
No matter where you choose to live, Direct from the Designers has the right house plan for you. We know because our collection is so extensive, and we've helped customers build dream homes in every state! The top 5 cities on the East Coast to build a home are just the beginning—we know real estate is booming elsewhere, too. Reach out and we'll be pleased to help you find the perfect design for your needs!