If you've always wanted to live on the West Coast of the US, but the cost just exceeds your budget and expectations, here are a few cities to consider that won't destroy your wallet yet still provide you and your family with dramatic views, vibrant cities, good schools, and well-rounded family life.
The Pacific Northwest has long been a haven for those wanting the best life has to offer. Today we'll look at the State of Washington. A dramatic coastline, beautiful parks and forests, mountains, waterfalls, and big cities with a small-town feel are just a few things to expect.
Starting with the small city of Lakewood, this gentle town boasts many waterways, wide-open spaces, and nature.  Mt. Rainer is within driving distance.  Richland is another small town where three major rivers converge.  It's known as one of the Tri-cities in the state.  Finally, Tacoma is the largest city in Washington.  Although home values are high, home buyers can find something much more affordable within an hour's drive.  All three of these beautiful cities offer a mid to high level of living. 
Homes being built in the State of Washington range from Modern to Farmhouse to Traditional.  One of the newest styles is a Modern Ranch home featuring 3 Bedrooms, 2.5 Baths, and a 3 Car Garage.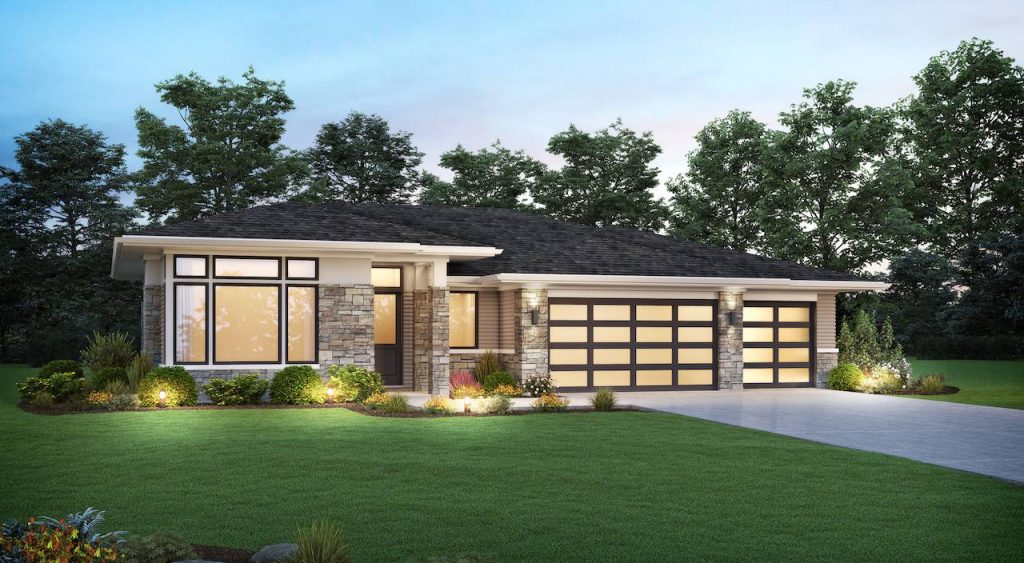 This beautiful home is perfect for builders, young families, and those looking to downsize.
Another style of home, the Duplex, has become very popular in larger cities where space is at a premium.  Allowing the home builder to live on one side and rent out the other is a perfect way to stretch the budget.  Or, live on one side and put Grandma and Grandpa on the other.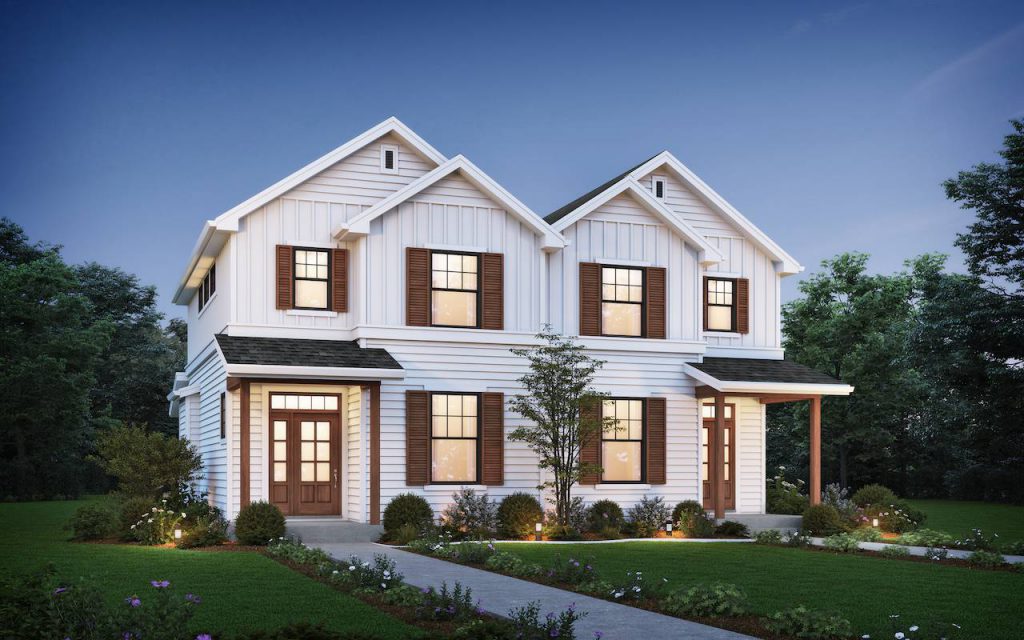 If you need a farmhouse-inspired duplex that doesn't skimp on space, give House Plan 6656 your consideration. Each side-by-side unit has 2,544 square feet with 3 bedrooms and 2.5 bathrooms–the perfect size for most families!
Recently, the popularity of the Modern Farmhouse has been gaining traction throughout the country.  The Pacific Northwest is not immune to this trend.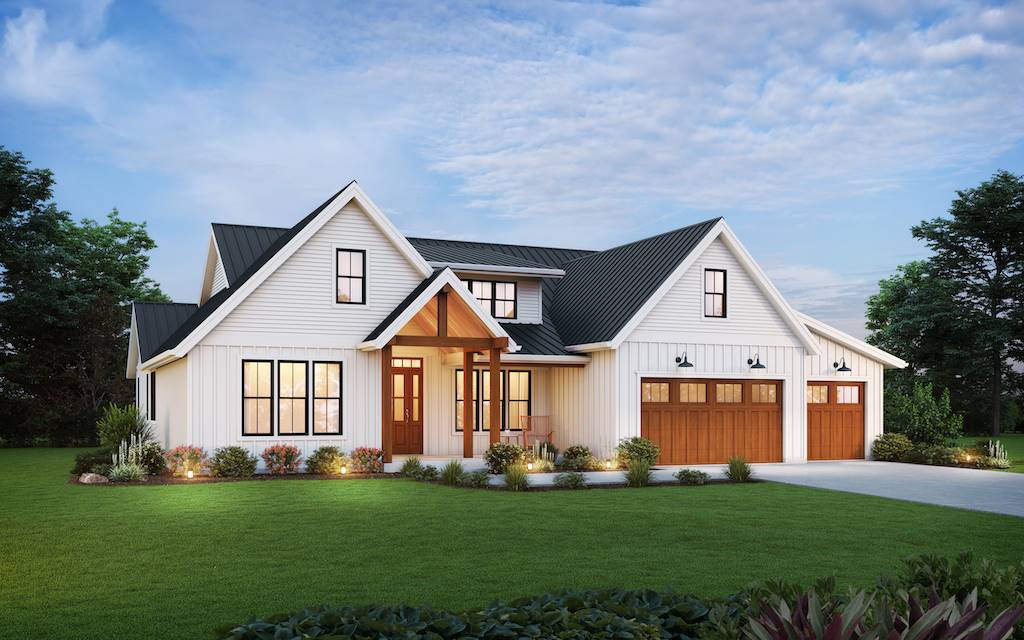 If you are looking for a plan you can grow into with various life stages (kids, older parents, etc.), this 1-2 story (4-6 bedrooms) Country Modern Farmhouse plan might just be the one you've been hunting for.
No matter which home you choose to build in these breathtaking areas, you'll be sure to enjoy the beauty and nature of the outdoors and be comfortable in the peaceful and serene home you choose to build.
Charming and beautiful, each of these homes brings out the best in what the Pacific Northwest has to offer. If you have any trouble finding the perfect simple home for your needs, don't hesitate to reach out to our experienced home plan advisers for assistance!